Sitecore SXA (Sitecore Experience Accelerator) is the buzzword nowadays in the Sitecore World. The Sitecore Experience Accelerator provides reusable, templated UX layouts and components to help you get up and running quickly. One of the important features of Sitecore SXA is Creative Exchange, which is helpful for executing the development and designing process to be done in parallel. The Creative Exchange process is designed to facilitate several different teams working on a website. For example, the team that is working on the theme of the site can work in parallel with other teams.
In this post, I will go through the step by step process to show you how to export, change the color of the text and then import back in Sitecore with the Creative Exchange.
I installed: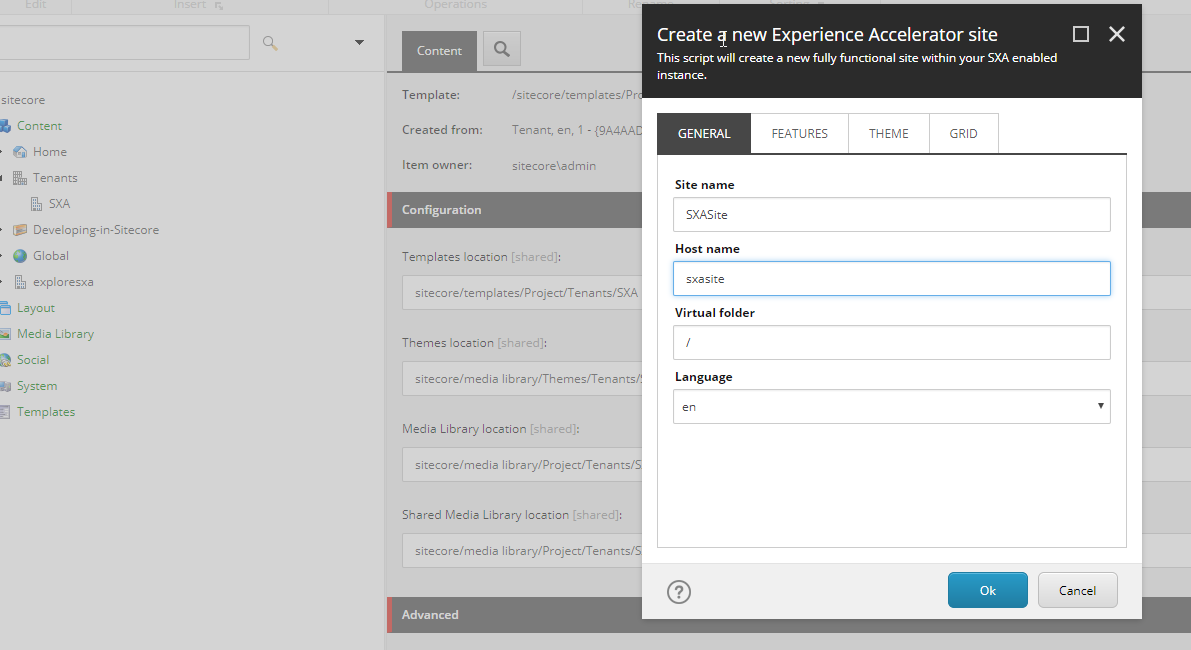 Create new site – I'm creating a new Sitecore site called sxasite.