Nowadays, we always look for ways to automate. This blog post explains how to automate the process of exporting the Eloqua reports to Google Spreadsheets and share them with different stakeholders.
In Eloqua Series – Part 5, we created the reports using Oracle BI, in this blog post you'll see how can you send that data directly to Google Spreadsheet and also create Data Studio Dashboards.
By making use of the scheduler within the Oracle BI tool you can send the required report by email. You might not have heard about Microsoft Power Automate – but using Power Automate you can send that report to Google Spreadsheets or Google Drive or Microsoft Onedrive and you can do a lot more processing and automation by using Power Automate.
When you create a new Flow on the MS Power Automate, you'll have to provide the permissions to access Outlook 365 and Google Drive. Outlook to access the email and read the file and Google Drive to save the Google Spreadsheet.
First of all, I'll ask you to create a new blank Google Spreadsheet that will get updated daily with the content that you'll receive from Scheduler on Oracle BI in your email. For this Demo, I'm creating the automation for the same report which we created in Eloqua Insight | Eloqua Series – Part 5.
All the Eloqua Automated Emails are going in my Eloqua Form Data folder on Outlook Email. In the first Step within the Flow, we define any new email in the Eloqua Form Data folder on Outlook where an email is from noreply@eloqua.com that has an attachment and contains the subject line "Eloqua Email Campaign Analysis Overview".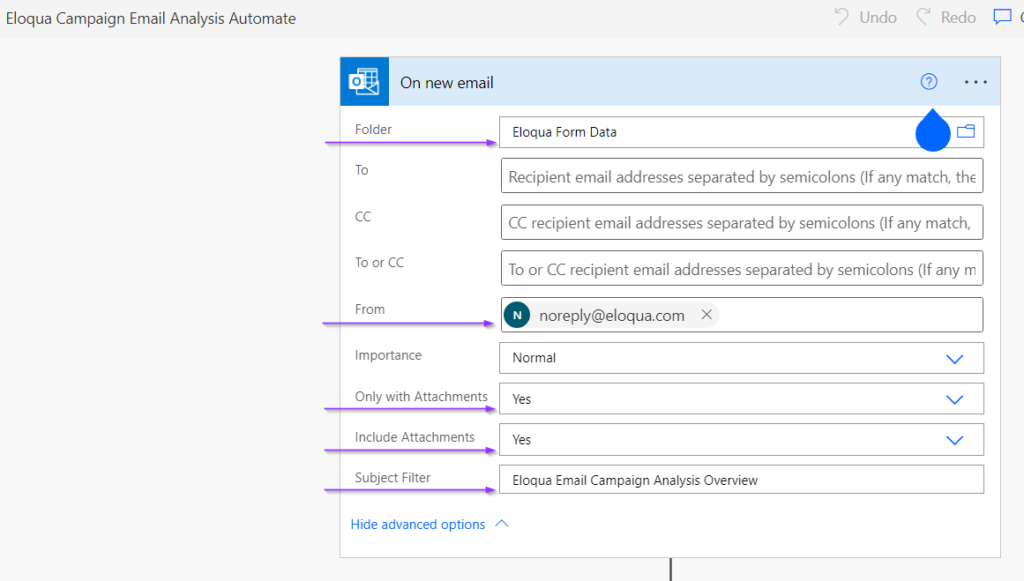 In the second step, select Attachments, select the newly created Google Spreadsheet, and Update the file content with the Attachment Content. So this will read the attachment file content and copy it to the given Google Spreadsheet.
That's it. So anytime whenever there is a new email from Eloqua with the subject line "Eloqua Email Campaign Analysis Overview" having an attachment — PowerAutomate will execute the job in seconds.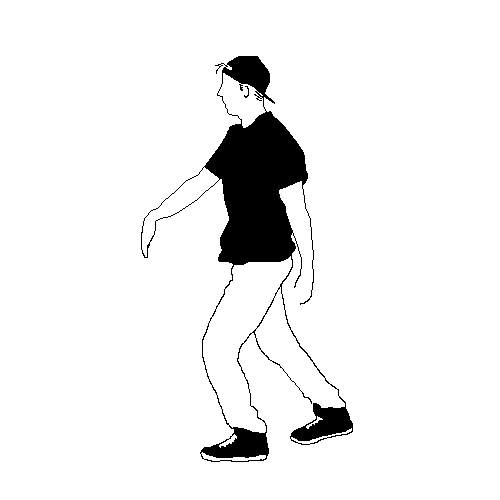 On Eloqua Scheduler, we have set the time to send the report every day morning at 8 AM to a specific Email Address. PowerAutomate will immediately action within a few seconds and update the Google Spreadsheet which can be shared with different stakeholders. In this case, not every stakeholder needs to receive an email, whenever a stakeholder wants they can go to Google Spreadsheets and get the latest information that they need.
We utilize Power Automate to automate a couple of different requirements so that the job is done even whilst I sleep! 😉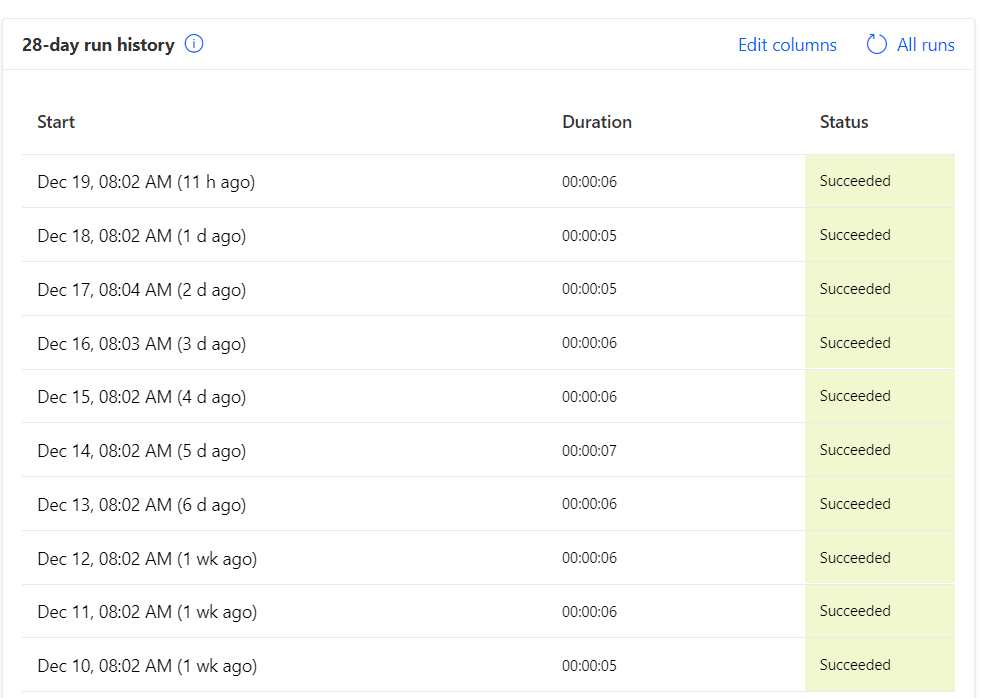 Now, as you get the data on Google Spreadsheet, you should be easily able to create Data-Studio Reports which again can be shared with the stakeholders. Below is the Data-Studio report where we are showing the percentage of email campaigns sent every year/month and so on.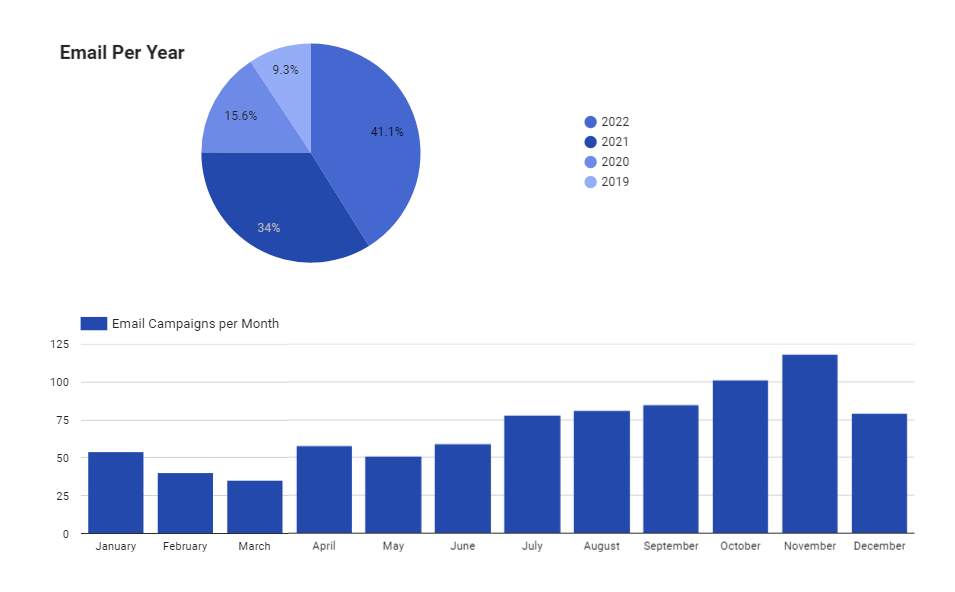 Lastly, if you need assistance with the complete flow or if you'd like me to send you the MS PowerAutomate flow, feel free to comment or contact me via Slack/Email.
Happy Automating!